Galleries:

These are some of the Galleries where my 
work can be viewed:-

The Graphic Studio Gallery,
Cope Street, Templebar, Dublin 2.
T +353 1 6798021

The Printmakers Gallery,
Drury Street, Dublin 2.
T +353 1 6714978
M info@theprintmakersgallery.ie

The Blackbird Gallery,
Rothe House, 16 Parliament Street, Kilkenny.
T +353 87 7843015

Lavelle Art Gallery,
Clifden, Co. Galway.
T +353 95 21882

Tuckmill Gallery,
3 Dublin Road, Naas, Co Kildare.
T +353 45 879761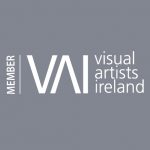 Contact me:
For more information on the availability of work, paintings or etchings,
or to commission a painting please contact Nicola at
nicola@nicolalynchmorrin.com or by using the enquiry form.
The etchings range in price from €180 - €650.
The watercolours available are priced between €685 - €3500.
The oils and acrylics are POA.